COO's Need to Know: Democratizing Inventory Visibility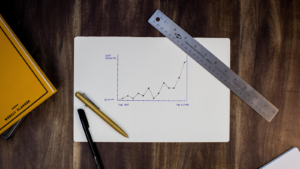 Inventory visibility, which converges demand forecasting with flexibility, management, and automation, is a key concern for inventory-based businesses. A recent Bain & Company report suggests that 40 percent of supply chain leaders expect to increase investments in real-time inventory visibility over the next few years, with demand forecasting (56%) and inventory management (49%) also making the to-do list. It makes sense. 
Even if we ignore the black swan event that took a sledgehammer to traditional strategies, the necessity for better inventory visibility has been brewing on the surface of supply chain investments for years.
In fact, supply chain visibility and collaboration was the fastest-growing supply chain-centered market back in 2016. Reducing stock-outs and overstocks to chip away at the staggering $1.1 trillion annual losses that inventory-based businesses face is front-of-mind for almost all supply chain managers. Yet, something isn't right. Seventy-eight percent of C-level execs admit that they don't have clear visibility into their supply chain — despite their immense investments.
There's a strange disconnection between supply chain visibility and supply chain visibility investments. Obviously, increasing investments in visibility makes your supply chain more visible to some, but those benefits don't tend to reach C-levels. It's a problem—a big one. Supply chain managers are judged on their ability to deliver excellence, but that excellence seems to hover just out of their grasp.
The Disconnection Between Supply Chain Investments & Supply Chain Visibility
When we built StockIQ, we destined ourselves to create the most holistic and inventory-driven supply chain management solution on the market. And part of that goal involved breaking down so-called C-level barriers to inventory visibility. Despite COOs often making decisions in the replenishment cycle, very few COOs have clear, end-to-end visibility into inventory levels. Instead, most inventory solutions are built in a way that slowly bleeds visibility as they climb the command chain. 
As Boston Consulting Group puts it: "Gaps remain in the visibility of the supply chain's end-to-end performance. No system on its own seems to give supply chain managers enough information to take action and drive better performance."
Often, inventory visibility is built to support the bottom. And many lack the ability to inform the top layer, simply due to the relative complexity of designing multiple dashboards and information feeds for various positions. We all know the value of top-tier supply chain visibility and management. Advanced forecasting boosts supply forecasts by up to 60 percent, and supply chain visibility impacts performance, decision-making, and strategy. 
In fact, in our post-COVID ecosystem, 67 percent of retailers and consumer goods companies expect COOs to provide input on most (or all) strategic decisions.
So… how do you provide strategic input if you, as the COO, lack access to inventory visibility? Reduced risks and costs are the #1 reason COOs chase inventory visibility solutions, and leveraging visibility solutions on the strategic layer brings ~25% total cost savings to your company. Unfortunately, the architecture of modern inventory-centric solutions favors bottom-up visibility — something that hinders the overall execution of inventory-forward strategies.
StockIQ: Helping Supply Chain Leaders Bridge the Gap
As mentioned, we built StockIQ to democratize inventory visibility. Our solution isn't built top-down or bottom-up. We're an across-the-board inventory management platform that provides holistic visibility to everyone in the supply chain network. From C-level to stockers, StockIQ is actionable, informing, and value-centric. Our executive dashboard converges financial metrics with best-in-class inventory visibility features that give you broad and drill-down information about your entire inventory infrastructure. 
Not only does StockIQ pack a mouth-watering number of features relating to replenishment, demand forecasting, inventory control, supplier management, and S&OP, we deliver that data to everyone in your organization based on need, use, and availability.
Your inventory management software should empower you. It should help you build intelligent replenishment cadence and drive meaningful insights into your core strategies. When your solutions fail to deliver must-have data at the COO level, it handicaps your business capabilities and drains your inventory discipline. Unfortunately, many companies blame change management, specific replenishment parameters, or pick lists for stock-outs and overstocks post tech adoption. 
While those are all hurdles, they're often distinctly separated from the core issue: COOs need as much (if not more) visibility than anyone in the supply chain. The insights gained at the C-level have a trickle-down impact on the overall stability and resiliency of your inventory ecosystem. Failing to capture that value due to inadequate visibility hinders progress and brick-walls top-level strategy.
This isn't all talk. Boston Consulting Group found that enhanced supply chain visibility (particularly at the C-level) increased the level of demand fulfilled by 4 to 6 percent and reduced costs in manufacturing, warehousing, and distribution by up to 20 percent. Furthermore, those that have a deep understanding of their supply-demand fluctuations based on visibility insights can reduce inventory by up to 15 to 30 percent of working capital. That's significant! But these statistics are also mystifying the most tangible benefit of C-level visibility. It impacts the strategic layer, and that can completely change the way your company approaches inventory, inventory-based investments, and supply chain resiliency.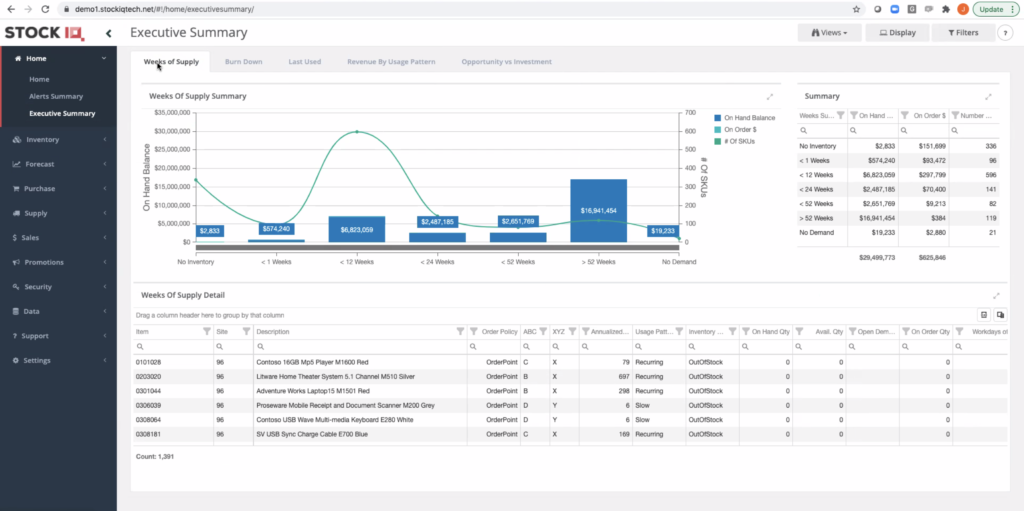 Ready to Democratize Your Inventory Visibility?
As an inventory-centric company, the heart and soul of your business lie in the hands of your inventory. Without visibility, you're walking into the fight blind. Unfortunately, the last people that typically benefit from inventory visibility investments are C-level execs like COOs. You need insightful forecasts, pitch-perfect financials, and deep levels of inventory visibility and replenishment data at your fingertips. Otherwise, those upper-level decisions are fueled by gut-feelings — not tangible data.
We can help. StockIQ delivers world-class inventory visibility solutions to companies across the globe. Our integration-friendly supply chain management suite plugs-and-plays with virtually all leading ERPs and WMS solutions on the market. We didn't build StockIQ for C-level, bottom-level, or mid-level. We built it for everyone. With custom-coded dashboards and plenty of niche insights, StockIQ delivers value across your business architecture. We're bringing visibility to the masses. Want to join the inventory visibility revolution? Contact us to learn more.
---