How a Wholesaler Can Make an ERP Integration Seamless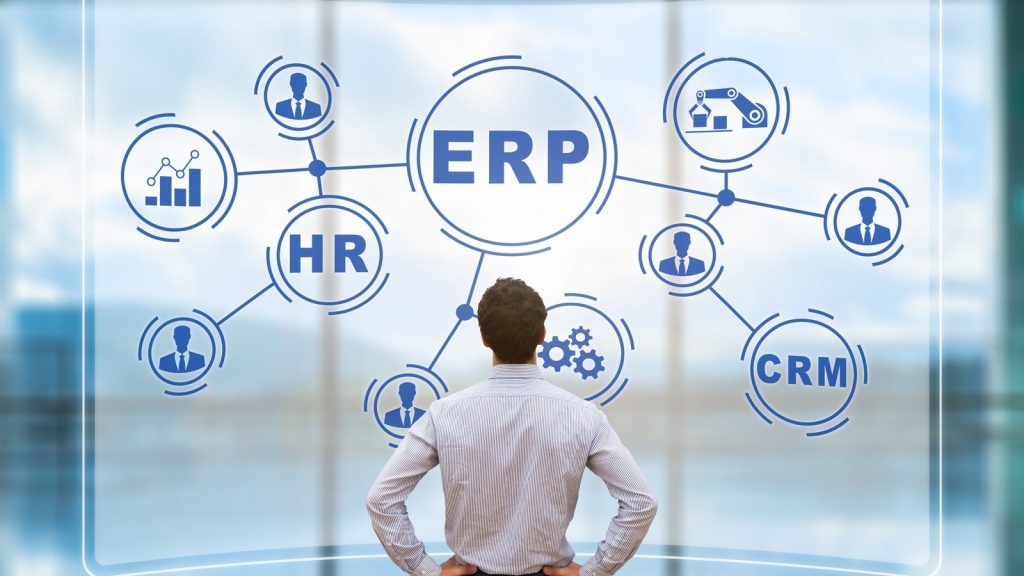 Most wholesalers have to deal with numerous problems when integrating an ERP with their current systems. The complexity of the installation and other common but avoidable challenges like selection problems of the right ERP means that most wholesalers often have to deal with a variety of issues after the ERP integration.
According to Panorama, 53% of businesses have difficulty with the integration process, 64% of ERP projects go over budget, and 74% of the time, integration takes longer than expected.
Nonetheless, it's still possible for wholesalers to make an ERP integration seamless through proper planning and execution.
What to Consider Before Integrating Your ERP With Your WMS
Completing a seamless integration of your ERP into your WMS starts with proper planning before purchasing an ERP solution. Here are a few questions you should have at the back of your mind when looking for an ERP system.
What Role Will the ERP Play?
The ERP will most likely be integrated with a WMS system, which most wholesalers use. It's crucial to define each system's functions to work out where each of them can support your day-to-day operation.
Without the proper definition, the two systems might have features that collide and cause massive problems for your operations.
What Are Your Long-Term Business Goals?
You need an ERP that helps you achieve the set goals, track your KPIs, and, most importantly, can scale with the business. Opt for an ERP that can support the requirements of your business and the implementation of your objectives.
What ROI Will ERP Integration Deliver?
Of course, you want a return on your investment, and you're faced with the challenge of which integration or interfacing method will give you the best returns.
Key Components of an ERP for Wholesalers and Distributors
ERPs are designed to serve the needs of the market for which they are intended. An ERP for the manufacturing or retail sector will not cover the needs of a wholesaler.
For seamless integration and performance, wholesalers need an ERP with specific features that will support their operations. The four most important elements to consider when looking for an ERP to integrate with your WMS are:
Distribution Process Management
Distribution management caters to six areas in the distribution process:
Distribution requirement planning (DRP) –designed to handle the specific needs of wholesalers and distributors.
Sales management — automates entry or orders and tracks order status.
Purchasing management — Also referred to as procurement management. It manages the purchase of raw to finished goods and also tracks compliance of contract terms.
Quality management — Uses a set of actions set by the organization to ensure the products and service delivered is of the highest quality.
CRM — Features various lead generation tools, sales force automation to customer support services for improved customer satisfaction.
Barcoding and RFID — A critical feature in ERP for wholesalers to allow labeling and packaging of products for efficient movements across the supply chain.
Supply Chain Management
The ERP should make it easy for the wholesaler to manage all the business operations between their suppliers and manufacturers. A good ERP system should cover:
Warehouse management system (WMS)
Transportation management system
Global range management for wholesalers transporting goods across borders.
Supplier relationship management.
Retail and E-commerce
This software feature enables the wholesaler to sell directly to customers over various channels. This might not apply to wholesalers who are only looking to deal in distribution and sell to retailers.
Back Office
There's a broader range of systems required to run the back office. However, a substantive ERP should cater to various areas which include:
Financial applications to manage the financial resources of the store.
Contract, chargeback, and rebate processing which are critical to the operation of wholesale business.
Human resource which manages personnel-related tasks.
How to Integrate an ERP for Wholesalers
Once you have settled on the right ERP, you now have to figure out how it fits into your wholesale business and, more importantly, how it will work with any WMS systems that you already have in place.
Integration or Interfacing
Integration — Integration requires the full package installed in a system that already has several modules of a solution already connected to the same platform. Through integration, all the modules can share data and updates.
Interfacing — This refers to the linking of systems through point to point data transfers. You can compile a set of tools that together give you the right functionality for your business. Using this approach, the scalability and performance of each of the components meet specific requirements.
There are three ways you can approach ERP integration for seamless performance to ensure that your ERP system works in tandem with your WMS to automate your business processes and warehouse management process:
Point to Point Integration
Point to point integration is a direct way of integrating the different systems and allowing sharing the required files from one system to another.
Via a Middleware
If you have multiple systems in your wholesale business that need to share data, communicate, and interface for the business to function optimally, a middleware would be the best approach in integrating the ERP. The middleware solution is the focal point of the system.
Shared Components
This is an ideal approach if you have built-in solutions in a modular way, which allows you to "turn on" certain features when you need them. This method doesn't require extensive integration.
Common Pitfall Wholesalers Face After an ERP Integration
ERP integration challenges are not limited to implementation. There are also some expected challenges once the integration is complete.
Technical issues — Once the ERP is integrated, some hardware like servers might need an upgrade, and the internal network has to be modernized as necessary. You can avoid most of the technical problems by going for a Cloud-based ERP system.
Data quality — Sometimes, the old data can appear as approximate or incorrect on the new ERP. There are many reasons for this, but the leading one is poor data integration.
"Mindshift" challenges — The success of your ERP integration depends on people, processes, and tools you have. While the ERP can fine-tune the processes and tools, unfortunately, it cannot change your employees' perspective. But a little training and encouragement can go a long way.
Seamless ERP integration requires adequate planning taking into account various factors like the type of ERP system suited to your needs, the time it will take to complete the integration, and financial commitment. To avoid most of the pitfalls associated with integration, it's best to have the integration completed by a professional. You can get in touch with us for more information on how to get help with your ERP integration for wholesalers.
---