How To: Extend the Life of Your Microsoft Nav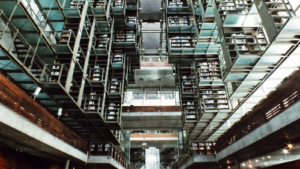 As part of an aggressive, cloud-first rebranding brigade, Microsoft put a fresh coat of paint over Microsoft NAV and created Dynamics 365 Business Central in late 2016. Since then, Microsoft and Microsoft partners have been dead-set on convincing businesses to join the Dynamics revolution. To be fair, Dynamics is an incredibly intuitive, powerful, and amazing solution. But what if you simply like your Microsoft NAV deployment?
There's a tangible pressure to upgrade, update, and transform in today's tech ecosystem. The average business user cycles through an inordinate amount of apps each day, contributing to over 32 wasted days each year. So, there's a natural tension that businesses feel when a rebranded solution hits the market. To make matters worse, Microsoft has a set-in-stone End-of-Life (EOL) policy for these types of situations. NAV will eventually be led to the permanently dark room where Microsoft keeps previous versions of Windows and older ERPs.
So what do you do? Do you have to upgrade? Is it worth it? And if you don't upgrade, how can you keep your NAV deployment running without any additional features or updates coming down the Microsoft pipeline? Let's talk NAV, Business Central, and why you shouldn't stress about updating to Business Central… yet.
Understanding Microsoft NAV & Dynamics 365 Business Central
Microsoft NAV — one of the largest and most popular ERPs on the planet — is slowly shifting into Dynamics 365 Business Central. In 2014, Microsoft's newly-crowned CEO — Satya Narayana Nadella — used four words to sum up his direction for the company, "Mobile first. Cloud first." Over the next few years, Microsoft transitioned their core line of ERPs (e.g., NAV, GP, SL, AX, etc.) under the "Dynamics 365" bucket. So, all of these ERPs are now cloud-first and exist under the same common banner under uniquely named solutions. This can get a little confusing. As an example, Dynamics 365 Business Central is NAV, and Dynamics GP is GP.
So, in a way, Dynamics 365 Business Central is a rebranding of NAV. But it's also a bit more than that. Technically, Dynamics 365 Business Central is NAV version 13. In this version, the entire architecture is cloud-first, interfaces have been changed, and the overall feel and flow of the product is slightly different from previous versions.
To make this change more digestible, many Microsoft Partners simply suggest that Dynamics 365 Business is a public cloud version of NAV, while any on-site implementations are fundamentally NAV. This isn't entirely true (there are some architectural, UI, and feature differences), but it mostly holds true. Most NAV users are deploying either on-site or on a private cloud. 
Most Dynamics 365 Business Central users are deploying in the cloud and paying for a license like any SaaS product. In other words, NAV can be deployed on-site or in the cloud. Dynamics 365 is only deployed in a public cloud, and it bills and licenses as a SaaS product.
We will make a small warning here: Microsoft is phasing out NAV's C/AL language in favor of a purely AL language set with Business Central, so there are some back-end differences that can throw a wrench in any integrations or in-house builds you have underway. Additionally, you can't really customize Dynamics 365 Business. NAV lets you go into the back-end and make some substantial changes; Business Central does not. It's all maintained for you by Microsoft.
Is Microsoft NAV at End-of-Life?
Alright. So we have this very strange situation happening with NAV and Business Central. Microsoft is essentially rebranding NAV, making some architectural changes to the back-end, and releasing it as a new-and-improved cloud platform. So… what happens to NAV? Interestingly… nothing…. yet. Dynamics NAV 2018 — which will be the final version — still has support until January 10, 2023 and extended support until January 11, 2028. So, you still have a solid 7 or 8 years before the support well runs dry.
In fact, each iteration of NAV still has ongoing support, though that support may be "extended" or at "service-pack-only" levels. Even NAV 2009 still has service pack support, and later updates/upgrades have end-of-life dates that start at around 2023 and end at around 2028, depending on the version. Here's a list with modern details.
Often, these end-of-life dates get pushed out or reworked, and it usually depends on how many users are still leveraging that product combined with the feasibility of actually ending support. Additionally, some products get extended security support for a few years past the end date, so we aren't sure yet how long some level of support will last for NAV.
In the meantime, the main question is: will integrations and apps still be coming to the NAV ecosystem? That's a little more difficult to answer. It entirely depends on the vendor. As an example, we're committed to providing ongoing support for NAV as part of our portfolio of integrations. That being said, other vendors may withdraw from NAV in favor of Business Central. This will happen on a case-by-case basis, and it's primarily a design-driven decision.
You Don't Have to Switch to the Cloud
What if you don't want to switch?
Don't get us wrong: Business Central is great. And there will be plenty of Microsoft Partners and vendors trying to convince you to make the switch. But what if you just don't want to pull the plug?
Implementing new tech requires change management, plenty of training, and some awkward months of learning. So, migrating from NAV to Dynamics may not be ideal for your company. After all, it's the same general solution, but with a new interface and cloud-first architecture. 
So, we fully understand any initial hesitation, especially since many supply chain managers have so many buckets to think about when budgeting cycles hit.
You don't have to switch to Business Central. You have at minimum a few years before you have to make that decision. This isn't a jump ship scenario. You have time. In the meantime, you can look into Intelligent Cloud Insights. This handy Microsoft tool/feature allows you to leverage the cloud with NAV instead of Business Central. So, you can still take advantage of Power BI, Flow, PowerApps, and Azure ML without migrating to Business Central.
StockIQ Can Help You Extend the Shelf Life of Microsoft NAV
The most significant fear surrounding end-of-life for on-premise solutions is fear-of-missing-out. You want best-of-breed, new-wave features. When your favorite ERP hits EOL, you know that you're not getting any of those next-gen solutions. And your competitors probably are. Don't worry. 
We've got your back. 
At StockIQ, we deliver world-class supply chain management solutions directly to your favorite ERP. From NAV and GP to Dynamics 365 and Business Central, StockIQ is an integration-forward solution that can help your NAV deployment stay relevant over the coming years. 
We're committed to continuing support for older ERPs like NAV and GP, and we're ready to help you leverage world-class supply chain management features, regardless of your ERP solution. Better yet, StockIQ goes above and beyond the features packed in today's leading ERPs (e.g., Dynamics 365, Oracle, Epicor, etc.) to generate immense value for your supply chain. Contact us to learn more.
---