The Overview: Infor ERP and Inventory-Based Enterprises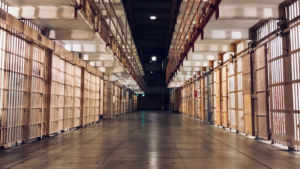 Recently, we've been covering some of the leading ERP solutions for inventory-based businesses. So far, we've looked at solutions like Dynamics 365, NetSuite, SAP, and Epicor, which are all industry-leading solutions with massive market share. Continuing this trend, we're discussing a unique solution today: Infor. While Infor doesn't necessarily have the same market share as a Goliath ERP like NetSuite or Dynamics, it does have a few tricks up its sleeve. Recently named the #1 Visionary in Gartner's Magic Quadrant for Cloud ERPs for Product-centric Enterprises, Infor's robust solution provides tangible value to inventory businesses, and it's gaining quite the reputation.
So, let's take a look at what Infor has to offer. Here's everything you need to know about Infor ERP.
What is Infor ERP?
While Infor may not be the first company that comes to mind when thinking about enterprise software, they have a shockingly large number of solutions on the market. Originally founded via a series of acquisitions, Infor has scooped up a significant number of software businesses over its 2 decades of operations, and currently has a drool-worthy number of corporate customers (+90,000) and market solutions (+20). We won't dive too deep into Infor's acquisition history (it's very large), but we will list a few inventory-centric acquisitions they've made over the past 20 years. These include:
Among these names, there are plenty of ERP solutions with inventory features, barcode scanning solutions, analytics companies, forecasting solutions, shipping and logistics platforms, and compliance-centric software. Capabilities from all of these acquisitions have been rolled into Infor Xi — which is the software line that includes its supply chain management solutions.
Around 5,000 distributors currently leverage Infor, so it has a decent market share. Like many ERP companies, it can be difficult to figure out exactly which solution you need. And finding the answer usually involves a sales call, software testing, and a deep analysis of your business case. But, to make things slightly easier, most distributors and 3PLs will use one (or more) of the following:
Infor Product Lifecycle Management (PLM)

Infor Planning & Demand Management

Infor WMS

Infor Birst

Infor CPQ

Infor HCM

d/EMP

Infor OS

CloudSuite

Infor Nexus
The features we discuss below may require investments in one or more of these solutions. So, you should bring up your needs with your vendor of choice.
Infor ERP's Inventory-Centric Features
Infor makes bold claims regarding the capabilities of its platform. According to Infor's internal research, platform users reduce supply chain costs by 25 percent, reduce wastage by 40 percent, and save around 10 percent on transportation costs. Obviously, this research likely pertains to businesses migrating from no platform to Infor — not from a competitor. Still, many companies are finding significant value in the Infor ecosystem, and it should be on every inventory-based business's radar during their vendor selection process.
Like many of the other ERPs we've covered, Infor packs a significant number of inventory features, including:
Demand Forecasts
In all transparency, Infor's demand forecasts are similar to other solutions we've recently reviewed (e.g., Dynamics, SAP, Epicor, NetSuite, etc.) Most leading solutions leverage similar machine learning capabilities, algorithms, and mechanisms. So, differences primarily boil down to the type of business the forecast is aimed at. For example, StockIQ caters to distributors and 3PLs. So, our solution isn't manufacturing-centric — which helps us orient our forecasting algorithms towards specific use cases.
Again, the type of business you run will influence your exact forecasting needs. So, it's smart to choose a solution that's purpose-built for your industry, or use a point solution like StockIQ to supplement your ERP.
Replenishment
We all know that replenishment is especially challenging in today's digitally connected environment. You need to manage inventory across every vendor, touchpoint, and channel seamlessly to maximize your supply chain efficiency. Infor has some great features to help. Not only can Infor handle supplier minimums, understand the needs of slow-moving vs. fast-moving inventory, and account for on-the-fly promos, but it uses time-phased ordering algorithms that account for costs associated with storing, moving, and transporting goods across your supply chain.
Again, you may need extra features like order targeting wizards, ATP/CTP, or transfer allocation algorithms. But you can easily supplement Infor with StockIQ to build out a more robust replenishment ecosystem.
Inventory Control
When it comes to inventory control features, Infor doesn't miss a beat. It combines supply & demand (as well as lead-time variability and capacity) with complex downstream data (e.g., risk, profit, SLAs, etc.) to build out incredibly powerful inventory models. Similarly, Infor has incredibly powerful S&OP capabilities, which help bridge that ever-increasing gap between supply chain strategy and execution.
Unfortunately, we can't spend too much time in this section. Not only does Infor have an overwhelming number of inventory features, but it simply has too many optional solutions to give any concrete feature overview. Again, that's the main pain point of Infor. It can be incredibly difficult to gauge your needs at first glance, and you'll need to discuss your specific inventory structure with Infor's sales team to discover the right solution (or solution combinations) for your business.
StockIQ Builds Powerful Supply Chains
As a 3PL/distributor, inventory represents your greatest asset — as well as your most significant risk. If you carry too much inventory, you risk overwhelming costs associated with storage, insurance, and overhead. If you carry too little, relationships get ruined, vendors get angry, and revenue dips. We can help. StockIQ maximizes your inventory ecosystem with robust demand planning, replenishment, S&OP, and inventory management features. To learn more about StockIQ, contact us.
---