A Thorough Look at Dynamics 365: Business Central vs. Finance and Operations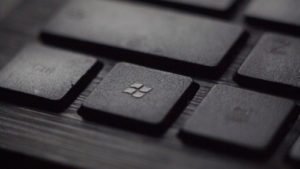 McKinsey suggests that next-gen supply chain management software like Dynamics can cut operation costs by 30% across-the-board. But how do you figure out which version of Dynamics works best for you?
Despite Microsoft leading the charge in the ERP space, they're versioning and naming isn't always clear-cut. To date, there have been hundreds of versions and iterations of the Dynamics platform. From Supply Chain to Finance, Marketing, Sales, and Business Central, you have plenty of options. Unfortunately, picking an ERP is a massive step. You can't afford to swing and miss.
Don't worry. We've got your back. Here's everything supply chain managers need to know about Microsoft Dynamics.
What is Dynamics 365?
Microsoft Dynamics 365 is Microsoft's flagship Enterprise Resource Planning (ERP) tool. It's actually a little deceptive to call Dynamics 365 "a tool," and it may even be deceptive to call it an ERP. Dynamics is more of a software suite that connects a variety of Microsoft tools together — providing ERP, CRM, and even an automation platform under one roof.
The name "Dynamics" and Microsoft goes back years. Great Plains — a mid-90s software company — first build Dynamics in 1993. This point-and-click program was the first accounting software developed for Windows, and Microsoft swiftly purchased it in 2001 during their "ERP rush." This also gave them access to Solomon (a company Great Plains had acquired the previous year), who had their own ERP-like solution. At the same time, Microsoft was making moves in Europe with the acquisition of Navision and Axapta. While Dynamics (the Great Plains software) wasn't technically an ERP, Microsoft's marketing department seemingly fell in love with the name — even rebranding Microsoft's first CRM (i.e., Microsoft CRM) to Dynamics CRM.
At the end of this period of acquisitions, Microsoft was left with four ERPs and a CRM. And they named them all Dynamics. No joke. There was:
Dynamics GP (formerly Dynamics from Great Plains)

Dynamics NAV (formerly Navision's software)

Dynamics SL (formerly Solomon's software)

Dynamics AX (formerly Axapta software)

Dynamics CRM (formerly Microsoft CRM)
As you can probably guess, this was a marketing nightmare. Every one of these tools was wildly different, and their main commonality was a name. So, Microsoft undertook the massive duty of packaging all of these ERPs and CRMs under the same roof. Using the cloud, tight integrations with Microsoft's existing tools, and SaaS-based software licenses, Microsoft created Dynamics 365, which simplified the Dynamics landscape for businesses. Instead of choosing between five oddly-named ERPs/CRMs, businesses could choose one platform that unified tools from all of these solutions.
But we're not done yet. Microsoft then created two distinct packages for Dynamics 365.
Dynamics 365 Finance & Operations (based on AX)

Dynamics 365 Business Central (based on NAV)
Important: Dynamics SL and Dynamics GP are still around. But they operate in a more niche space. Dynamics CRM is now Dynamics 365.
The primary value lever of each was scale. Finance and Operations was well-suited for enterprises and Business Central was primarily for smaller businesses that were ready to scale. But we're still not done.
This year, Microsoft split Finance & Operations into two products:
Dynamics 365 Finance

Dynamics 365 Supply Chain Management
So, if you're still with us, that leaves three options for supply chain managers:
Note: For reference, the evolution was Navision > Dynamics NAV > Dynamics Operations and Finance > Dynamics Supply Chain Management & Dynamics Finance
Phew! Technically, we could go on. Microsoft has split Dynamics into ~15 products, each aimed at providing value to a specific layer of business. So, there's Dynamics Sales, Dynamics Marketing, Dynamics Customer Service, etc. But for the purposes of our readers, there are three to choose from. So which one is right for you?
Dynamics 365: Business Central
Dynamics 365 Business Central is Microsoft's solution for small and mid-market companies. This is an end-to-end ERP that connects sales, purchases, inventory, services, ops, and finances together under one platform. Business Central offers both cloud-based or in-house deployments, and it operates on Microsoft's licensing model. You pay a single monthly fee (per user) to access Business Central — which is akin to paying a small fee to access Microsoft's multi-billion-dollar R&D unit. It's well worth it.
Note: Current subscription prices for Business Central are $70 per user/per month. This price jumps to $100 per user/per month for the "premium" edition.
Obviously, there are a ton of features packaged in Dynamic 365. From sales and inventory to supply chain management and customer service, Dynamics brings a swarm of capabilities to your fingertips. You can see a full list here. For now, we'll focus on supply-chain-centric features. These are the juicy features for most of our readers, and you'll probably make your decision based on many of these features.
Business Central offers demand forecasting and planning, inventory and warehouse management, a deep(ish) layer of analytics and reporting, and plenty of production tools. You can also use BI (to an extent) and automation/machine learning across these supply chain layers. Essentially, Business Central is the ideal solution for smaller businesses. It has an incredible framework, and it offers plenty for supply chain managers. That being said, it does lack some features that larger companies will want.
There's no advanced warehouse management (e.g., QMS, traceability, cross-docking, cluster picking, serial support, inbound/outbound workflows, etc.) or transportation management tools (e.g., transportation management engines, hub consolidation, advanced reconciliation, etc.) You also miss out on advanced project management, product configuration, workflows, alerts, QA, collection management, and other advanced features. You can supplement some of these features on the third-party Microsoft AppSource store, but building a scalable enterprise-grade solution via third-party apps would certainly cost more than upgrading.
Since we're dealing with thousands upon thousands of tools and features packaged into one solution, it can be a little complicated to follow. Luckily, Microsoft condenses the choice to scale. Not only does Microsoft's direct marketing material suggest that Business Central is for "small or medium-sized businesses," but it recommends Business Central to companies processing a few thousand transactions. For comparison, Supply Chain Management and Finance are suggested for companies processing hundreds of thousands of transactions.
Dynamics 365 Business Central is best for:
Small and mid-market companies

Manufacturing, Distribution, and Professional Services

Those processing a few thousand transactions
Dynamics 365: Supply Chain Management & Finance
For the sake of comparison, let's bundle both Supply Chain Management and Finance into the same category. Technically, they're different solutions. You have to pay for a license for both Supply Chain Management and Finance (which are both $180 per month/per user). Supply Chain Management goes well beyond the offerings available in Business Central.
For example, Supply Chain Management offers:
Embedded Power BI features for incredibly rich and multi-layered reporting and analysis

Quality Assurance

Workflow support with built-in alerts

Advanced production and traceability capabilities

Trade allowances

Task recording

Collection management

Advanced inventory management
The easiest way to think about Supply Chain Management is that it's a master-of-one technology. Business Central is the jack-of-all-trades. To make up the difference, Supply Chain Management has deep integrations with Microsoft's other "master-of-one" technologies like Dynamics Customer Service, Dynamics Marketing, Dynamics Human Resources (formerly Talent), etc. So, Supply Chain Management is the more expensive version that has fewer end-to-end features. However, it has much richer supply chain management features and naturally integrates with the rest of Microsoft's 365 offering — allowing you to custom-build a solution that makes sense for you.
And we do mean much richer. Dynamics Supply Chain Management can handle lean manufacturing, discrete manufacturing, mix mode, process manufacturing, and virtually anything you throw at it, regardless of your setup or strategy.
Finance is a similar deal. It has incredible AI capabilities, automation, predictive analytics, workflows, and all of the other odds-and-ends you need to make substantial and meaningful changes to your operational capabilities to boost ROI. To be clear, this isn't "fluff" ROI. Research suggests that Dynamics deployments save $16.97 for every $1 in investment.
There's tangible value in Dynamics deployments.
Dynamics 365 Supply Chain Management & Finance is best for:
Larger organizations

Companies that process hundreds of thousands of transactions

Companies that want a more comprehensive network of technologies on the Dynamics platform

Anyone who can justify the cost investment with tangible ROI due to ongoing supply chain frictions
There's More to the Story
As a point of importance, you aren't only choosing between versions of Dynamics when you scout out new supply chain management software. Oracle NetSuite, Epicore, JDE, SageX3, and legacy systems (e.g., ASW, Frontier, etc.) all pose their own benefits. Additionally, you have to think about capabilities. Even major players like Dynamics and Epicore lack some of the more dynamic inventory management solutions. Integrating with a leading supply chain management platform can offer you additional layers of visibility, control, and profitability.
Want to take control of your supply chain? StockIQ integrates with all the leading ERPs and CRMs to deliver unparalleled value across your supply chain with next-gen inventory control, industry-leading demand forecasting, and best-in-class analytics. Learn more by contacting us online or calling us at 720-420-7946 for a demo. Let's talk shop.
---