10 Tips on Moving from Microsoft Dynamics GP to Microsoft Dynamics 365 Business Central (BC)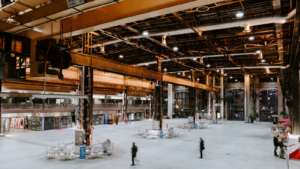 Dynamics GP has been a workhorse of business accounting and finance for many years now. While Microsoft has pledged to continue updating the software with bug fixes, and security patches, they have decided that future development in the space will take place in the cloud-based Business Central instead of Dynamics GP. For companies who've decided to make the switch, this post will offer some tips on how to make the process easier.
The Switch from Microsoft Dynamics GP to D365 Business Central
Some businesses may wonder whether they need to make the switch at all. It's true that, for the moment, not everyone needs to move from Dynamics GP to Business Central. We've written a much more detailed post that can help you decide which Microsoft product is right for your business. Eventually, however, the need to switch over will come. Microsoft has stated that Business Central is the future of their development efforts, so making the switch now will help future proof your business for when Dynamics GP can no longer keep up with the state-of-the-art. 
Tips for Making the Switch
If your business has decided to make the switch over to Business Central, it's important to understand these are not two versions of the same product. Business Central isn't just a cloud version of Dynamics GP, but rather a different beast entirely. This isn't necessarily a bad thing, as almost all the functionality you've grown to love in GP carries over to BC. It does mean that you need to get out of the mindset that you are simply upgrading software. You are moving to a different product, which requires more planning. We've gathered 10 tips that will help you get into the proper mindset and transition smoothly.
1. Check Your Dynamics GP Version Number
The first thing you'll need to know to properly plan out the transition is the Dynamics GP version you are currently using. Microsoft has provided tools to automate the transfer of data between Dynamics GP and Business Central, but it only works with versions of GP from 2015 on. 
2. Assess the Differences
Many complications arise as businesses transition to Business Central when they don't take the time to properly understand the differences between the two versions of software. There is enough overlap to make Business Central a suitable replacement for Dynamics GP, but not so much that you won't need to understand which features are the same in both and which will need workarounds. 
3. Prepare Staff
A big roadblock to successful change in any commonly used software is a staff that isn't fully on-board with the transition. Staff may not have a choice in the software they use but having them fully on board with the switch means they'll get up to speed quicker and take more initiative to make the most of the new software. Alerting them to the change, your reasons for making it, and the benefits it provides as early in the process as possible helps create a cooperative environment.
4. Assign Team Members for the Upgrade
Changes this big shouldn't be made in a silo. People from every department who uses the software should be brought into the transition process. They will know best which features they use most frequently and will provide valuable insight into how Microsoft Business Central's unique set of features can benefit their department.  Making the transition a collaborative effort will also help keep the staff on-board with the change after it occurs, as their own needs are more likely to be met when they have a representative speaking for them.
5. Set Realistic Expectations
The flip side of bringing a full team of people on board to help guide the transition is that you can often end up with an unrealistic set of expectations as everyone wants to add in every pet feature they'd like to have. Everyone needs to know going in that, while you want them to get the most from the software, realistic expectations must be set. Not every desired feature will be practical, or possible, to implement.
6. Examine Your Current Processes
With early preparation completed, you can begin the process of planning out the concrete steps you'll need to move from Microsoft GP to Business Central. The first step in this phase of the process is to take a full accounting of everything you are currently using in GP. In addition, members of the transition team should be made aware of the unique features that Business Central brings.
7. Plan Around Custom Code
It's important not to forget any custom code that you've written or had written to integrate your systems with GP. How much of this functionality can be replaced with Business Central? How much will need to be re-written to adapt to the new software? Do third-party solutions exist that will minimize the expense of replacing those tools? 
8. Evaluate Migration Tools
As we've already stated, if you're using GP version 2015 or newer, Microsoft has a set of migration tools that will help you bring over your data to Business Central from GP. There are also other tools provided by Microsoft that will help ease the import of data from other sources. Make sure you familiarize yourself with all these tools, so you aren't doing things manually that don't need to be. 
9. Map Out Your Implementation
With all the data gathered, it's easy to make the mistake of just jumping into the transition. This is generally not a good idea. If you've followed the other tips, you've assembled a great view of where you are and where you need to go. Mapping out the path from source to destination with a series of concrete steps that can be tracked will ensure everything stays on schedule and there are no surprises along the way. 
10. Bring in Help if Needed
Finally, you shouldn't hesitate to call in a team of experts if you find that the task of making the switch is too technical. Switching from one software platform to another isn't as easy as upgrading from an old version. You're better off asking for help than doing a sub-par transition that won't give you the full range of benefits that Business Central offers. 
After Transition
Once everything is transitioned, it's time to start making the most of your new software. Our list of 9 tips for Business Central will get you started on the right foot. If you need help implementing inventory management software into Business Central, be sure to check out Stock IQ or contact us for more information. 
---