Predictive Forecasting Predictions for 2021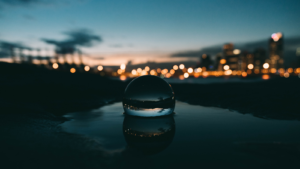 2020 felt like a convergence of black swan events. From COVID-19 and the intense pressures of election night to the ever-growing regulatory ecosystem, navigating the competitive landscape this year has been treacherous. But, like all chaotic years, the real challenges aren't happening today; they're lurking on the horizon. How will all of these events impact the future of your business's resiliency, operating model, innovation, and strategy? Discovering the answer to these problems requires forward-thinking, time, energy, and (most importantly) data.
To "predict" these challenges, companies across the world will turn to predictive analytics. But what about the predictive solutions themselves? How will they change in the coming year?
Predictive analytics is a notoriously fast-moving industry. After all, it's an industry that deals directly with prediction and big data, so it's constantly evolving to meet modern demands (often using its own analytics engines to fuel those innovations). 2021 is a bit of an oddball year. Two years ago, we would have predicted that predictive forecasting would move to mobile, consolidate, and become mainstream. But all of that has already happened. This year, predictions are a little less tangible. It's about how businesses actually utilize predictive analytics.
Here are our predictions for predictive analytics in 2021.
The Way We Think About Inventory Will Change Due to Analytics
"We can think about managing inventory in a supply chain similar to the way electricity is managed: Storing electricity is expensive and difficult; power companies bring in additional consumers or start and stop plants to ensure a balanced power grid. Retailers now have the opportunity to use a similar approach with inventory analytics" — Big Data and the Supply Chain: The Big-Supply-Chain Analytics Landscape (Part 1), McKinsey
What is "inventory"? Is it a liquidity-sapping cost center for your business that you cautiously analyze to fuel front-end business? Or maybe it's fuel for your downstream IoT and tech tools? For years, inventory has been a cost-center for businesses. It's a troubling necessity. However, predictive analytics is slowly changing how organizations approach inventory and inventory control. According to McKinsey, a mere 40% of consumer-goods companies that make digital and analytics investments will see a positive ROI. To help find value, McKinsey suggests focusing on inventory. One example was a company that was already above average in its industry for demand forecasting. Once they fully embraced advanced inventory analytics, their bottom-line jumped six percent due to "higher revenues through lower out-of-stock levels and better customer service" as well as "reduced costs through a decrease in the number of obsolete products" and "significantly reduced inventory through lower safety stocks."
Gone are the days when inventory was synonymous with cost center. It's a cost leader. And companies that apply advanced analytics to their inventory controls can expect to see higher overall returns — both on their tech investments as well as their inventory itself. Blending Enterprise Resource Planning (ERP) and Supply Chain Management (SCM) planning tools brings tangible value to inventory. In fact, that value is so great that it can single-handedly transform inventory into a profit-bearing component of the modern business framework.
Security Becomes Front-of-Mind
 "60% of [supply chain] companies only marginal attention to risk reduction processes… Our research validated that companies with mature risk processes perform operationally and financially better." — Supply Chain and Risk Management: Making the Right Risk Decisions to Strengthen Operations Performance, PricewaterhouseCoopers
Cybersecurity is the single most pressing issue in the modern business space. Even if we ignore the rise in security risks due to COVID-19, the threat landscape has been growing steadily (well… rapidly) for the past decade. Manufacturers have the single highest rate of sensitive files of any industry, and retailers (including their warehouses) top the list as targets for threat actors. This shouldn't be all-too-surprising. Inventory-based businesses horde a wealth of data to help them predict and analyze supply-and-demand and inventory needs.
Thus far, most cybersecurity spending (for inventory-based businesses) has been on-premise. You invest in systems, policies, and controls to help you keep your data and your workers safe. But what about vendors? Predictive forecasting solutions have proven value, but choosing the wrong vendor can quickly lead to security incidents. We predict that cybersecurity will be a front-of-mind criterion of predictive forecasting solutions in the coming year. According to PwC, vendor risk management is a key concern for supply chain businesses in today's threat landscape. You aren't the only player in your threat landscape, and choosing a vendor with lackluster security or policy controls can quickly translate to fines, reputation damage, and significant threat remediation costs.
AI, ML, IoT, & Analytics Tie the Knot
"Areas like order fulfillment, production planning and demand forecasting are strong candidates for increased automation with advanced analytics." — Noha Tohamy, Research Vice President/Analyst at Gartner.
Adoption rates for predictive analytics are gaining ground for inventory-based businesses. According to Gartner, adoption rates for supply chain leaders stands at around 31%, yet over 70% are planning to implement AI-based decision-making within the next two years. But, simply leveraging prescriptive or predictive analytics isn't enough to unmask trends in your organization; you need to glue them together. The Internet-of-Things (IoT), Artificial Intelligence (AI), Machine Learning (ML), and analytics are powerful alone — but they're unstoppable together. In fact, all of them make the list of Gartner's "Top 8 Trends for Supply Chain Businesses in 2019" list. However, in 2020, the race won't be to adopt these technologies; it will be to figure out how to integrate them all into one single window of truth.
Building out powerful analytics platforms without adding unnecessary bulk onto your tech stack should be front-of-mind. In part, this is an effort to de-silo the workspace, but (perhaps more importantly) integrating these technologies in a seamless way pushes more value into your data flow. As an example, the average ERP already contains some level of predictive analytics. However, your business may need additional capabilities for inventory tracking and forecasting. In this case, finding IoT tools that plug more data into your ERP and using integration-ready predictive analytics platforms that enhance your capabilities can add new layers of value to your existing tech ecosystem. The more you integrate and marry these solutions, the more overall value you get out of your data stream.
StockIQ Can Help You Find Value in Predictive Inventory Analytics in 2021
While predictive analytics themselves will undergo some changes on the back-end in 2021, the majority of the value is happening on the front-end. The way companies utilize predictive analytics is becoming more holistic. We're well past the days of ad-hoc integrations. Finding value in predictive analytics requires native integrations with your ERP, a change in the way you view inventory analytics, and the bravery to dismiss vendors that aren't paying attention to the risk and regulatory landscape.
At StockIQ, our hyper-intelligent Supply Chain Management platform provides industry-leading security, world-class customer support, and native integrations with the world's leading ERPs. Are you ready to take control of your inventory? We help inventory-based businesses transform inventory from cost centers into cost leaders. Contact us to learn more.
---