What Can Omnichannel Reporting Achieve?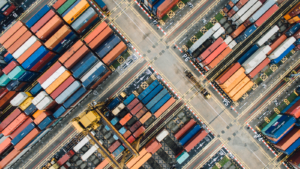 As we look towards the end of the COVID-19 pandemic, the world of inventory management and distribution has changed. Virtually every 3LP and distributor is inching into omnichannel commerce, with more than a handful crawling into this complicated and analytically-dense territory for the first time. While COVID-19 certainly accelerated the already-strong trend, omnichannel commerce is by no means new — and certainly not only recently profitable. In 2019, eCommerce represented 11 percent of all retail purchases. According to the latest figures, this number jumped by a massive 44 percent in 2020.
You can find plenty of advice on how to market omnichannel experiences, target omnichannel customers, and build omnichannel marketing and sales funnels. But beyond the prospecting and engagement layers, omnichannel presents a large, complicated issue: how do you effectively manage your inventory for all of these channels?
Today, we want to take a dive into the omnichannel inventory management and reporting space. As we slowly descend into the dense crevasses of multi-channel forecasting and controls, it's important to remember one thing: omnichannel is no longer optional.
What is Omnichannel Commerce?
Omnichannel commerce involves selling goods across multiple channels (usually online and brick-and-mortar). While that may sound simple on the surface, it presents some tangible logistical challenges. Most of these challenges need to be met on the back-end via ERPs and point solutions like StockIQ.
Hint: To learn more about omnichannel marketing or sales, see HubSpot or Shopify's guides. This post will solely cover the inventory logistics of cross-channel sales.
To win on inventory visibility and control, you need to consider the full crux of omnichannel commerce. Twenty percent of Millennials expect to be able to drop off items purchased online in-store. And 50 percent of consumers expect to be able to purchase items online and pick them up in a store. Worse yet, Gen Z expects to return up to 75 percent of all goods they purchase online.
The impact of this cross-channel demand on inventory is staggering. You need to predict demand across multiple channels, leverage those demand forecasts to avoid stock-out and overstocks, and simultaneously bridge gaps between facilities to minimize time delays on shipping and receiving. At the same time, you have to contend with returns and pickups staggered across online and physical locations. It's no easy feat. And it requires both immense forecasting and reporting with tools like StockIQ as well as an integrated supply chain platform that provides plenty of inventory visibility. Examples of these platforms include Epicor, Microsoft Dynamics 365, Acumatica, and NetSuite.
Every inventory-based business looking to expand into the omnichannel horizon seek to answer these questions:
Are you aware of how your customers shop, what inventory they require, and how to deliver that inventory to them in a timely manner?

Do you have an ERP capable of handling multiple channels?

Have you invested in a point solution that can handle dynamic cross-channel forecasting and reporting?

Do you have the growth and liquidity to support this transition?

Is your existing inventory visibility already low?

How do you plan on dealing with multi-channel returns and pickups?
Why Use Omnichannel Commerce
Let's get to the heart of the issue: why omnichannel commerce?
The ways consumers shop is (and has) changed profoundly. Less than 10 percent of Gen Z regularly buys items in physical stores, and 60 percent of Millennials are shopping online. As internet sales continue to grow, distributors, 3LPs, and retailers are quickly adjusting their game plan to include these digital-first avenues. But let's take a step back. Omnichannel does not involve abandoning brick-and-mortar locations. Consumers are split (around 50/50) on brick-and-mortar vs. online preference, and the ability to touch and feel items still drives significant revenue and demand — and it likely always will.
Back in 2015, the opportunity loss associated with failing to establish an omnichannel approach was 10 percent of revenue: that's grown considerably. For most inventory-based businesses, omnichannel is an absolute necessity in today's ecosystem.
Yet, 55 percent of businesses lack a cross-channel strategy. Often, this comes down to inventory. While marketing, sales, and all of the other obstacles that come with omnichannel are important, inventory is still the heart of your operations. Catering to multiple channels requires foresight, technology, and plenty of strategies.
Omnichannel Reporting & Forecasting
You cannot create and grow an omnichannel strategy without two types of software:
You need a centralized platform that connects your entire supply chain together and gives you deep visibility into the flow of your inventory across locations. Generally, this is accomplished through an ERP like Dynamics, Epicor, or NetSuite — but many WMS solutions work equally well. Almost all modern ERPs offer cross-channel support, and they will give you an in-depth view of your inventory visibility across all of your channels.
StockIQ is a supplemental solution that stacks on top of your ERP. Our software generates demand forecasts and reports that help you understand where, when, and how to stock the right items at the right place and time. Thirty percent of businesses sell items that aren't in stock, and stockouts and overstocks bleed over $1.1 trillion out of the retail industry each year. It's a major problem. And it's a problem that's exacerbated when you start expanding across multiple channels.
You need to understand product availability, flow, and demand for each channel. StockIQ generates in-depth demand forecasts (with smoothing logic for one-off events and promos) for each channel, which can be fed back into your ERP to help you generate accurate reports and POs. In addition, we use forecasting hierarchies and intelligent period predictions to help you understand inventory at multiple stages in your workflows, across locations, and across time periods.
On the opposite end, StockIQ leverages world-class replenishment algorithms that drill down order targets, balance inventory, and check against supplier minimums. In other words, StockIQ provides unparalleled inventory visibility and forecasting across every layer of your omnichannel inventory pipeline. 
While ERPs offer some level of forecasting, they often lack key features that are a borderline necessity for accurate and in-depth omnichannel strategies. StockIQ is integration-friendly, and it can plug-and-play with your ERP to generate additional, must-have features that keep your inventory visibility in tip-top shape.
How StockIQ Can Help You Navigate Omnichannel Demand Planning, Forecasting, & Reporting
Winning across channels is hinged on technology. Your business needs crystal-clear visibility into demand, movement, and availability of inventory. Once you successfully build a robust reporting, control, and visibility layer, you can start thinking about shipping logistics, sales, marketing, and downstream strategies. At StockIQ, we help businesses launch successful omnichannel delivery strategies with world-class forecasting and best-of-breed reporting. Contact us to learn more about our inventory control solution.
---